Demnächst
Sophie von Stillfried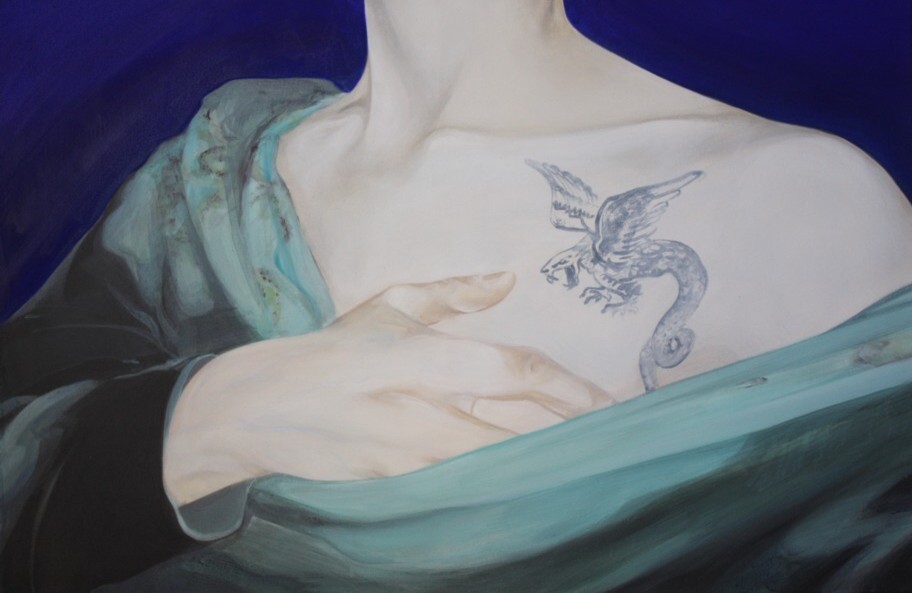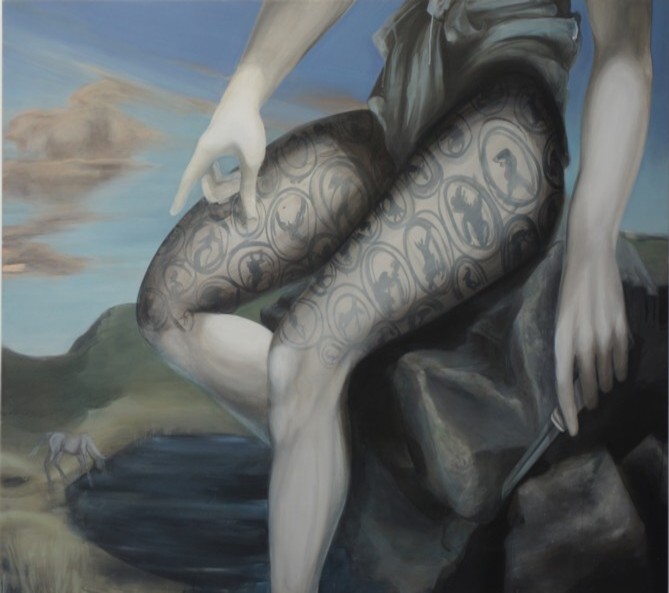 28. January
— 22. April 2018
Sophie von Stillfried stages body boundaries in her mostly large-format works.
The sexual identity of the partially painted persons remains hidden, take a guess.
What is common to the exhibited works is the tattooed skin, which reveals the inside and the outside.
Sophie von Stillfried dominates the interplay between the visible and the invisible, clear and ambiguous, and lets the observers individually draw conclusions.
The tattoos at the center of the picture show subjective intimacy that turns the body into a canvas and a statement.
Sophie von Stillfried was a master student of Arno Rink and Neo Rauch with a master's degree at the Leipzig Academy of Visual Arts.